Become Better... The Easy Way
(The Only Course for Bike Riders Who Want To Ride with More Confidence)

Exclusive Videos + Bike School Framework + Personalized Coaching = Successful Bike Rider

What can you learn?
We are always working on new ways to help you learn. Once you have purchased Bike School, you will have access to all updates and added lessons.
Meet A Few Of Our Members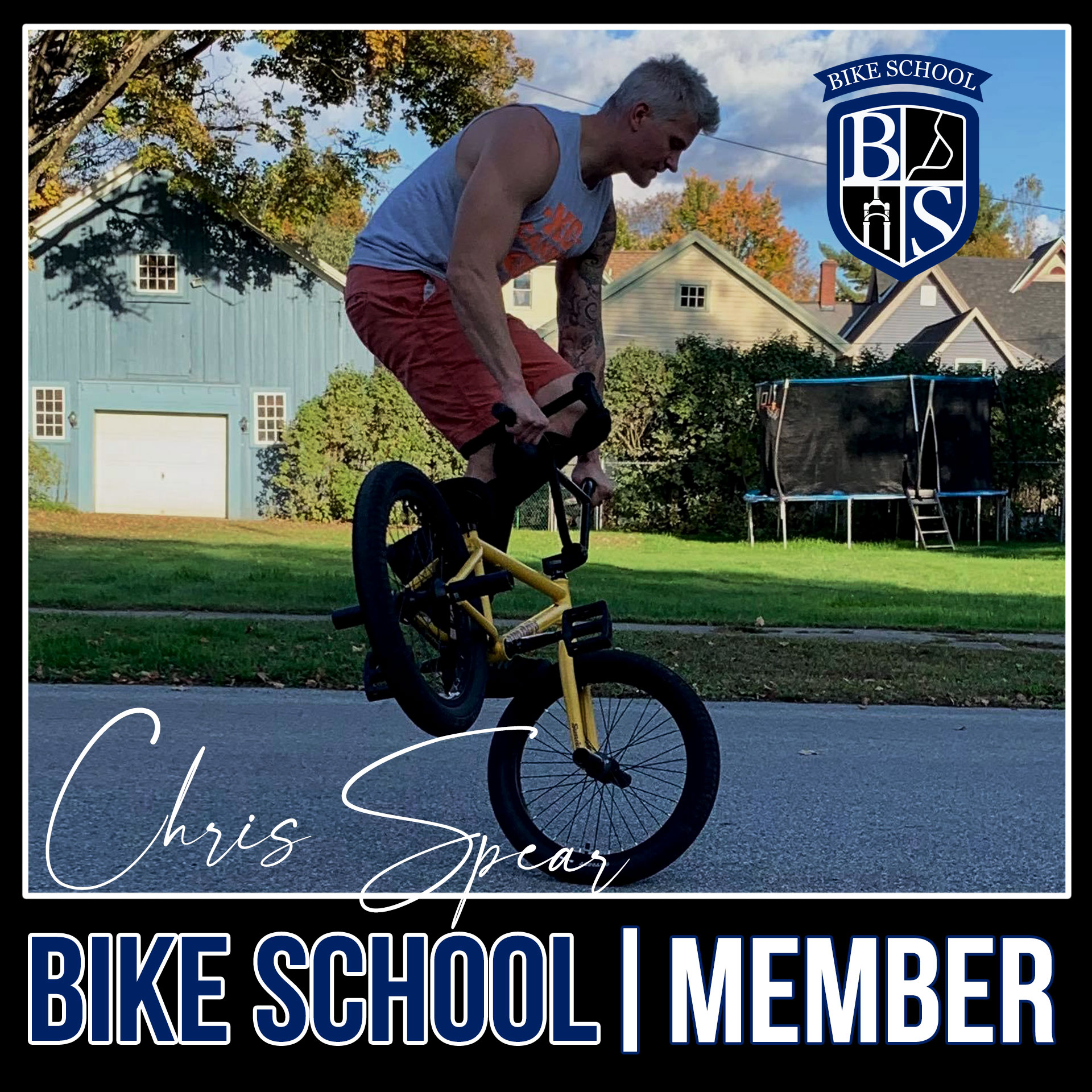 Chris - ⭐️⭐️⭐️⭐️⭐️
"Bike school is amazing! Nowhere else do you get online instruction in BMX while getting constructive tips and instructional feedback from experts. But what really makes it great is the community—people trying to get better: sharing failures, wins, and goals in a constructive way. For the cost you can't beat the value. It's something I look forward to daily. It's an amazing feeling to finally get that trick and to be able to share that with Nic, Doug, and people in the class. It is truly an amazing opportunity. If you really wanna ride BMX—this is how to get into it and improve. Can't say enough how fun & worth it bike school is!"
Is It Right for You?
Look, I get it. This is a big purchase for a hobby. While I want to say that Bike School is right for EVERYONE. That's not true. There are people in the world who want everything done for them. And if you are one of those people... Stop reading.
We will give you the formula to learn any trick, the tools to understand the trick, and the coaching to make the trick happen... but you have to put in the work and you have to want it.
If you actually want to become more confident and comfortable on the bike... keep reading.

🤔 I'm just a beginner...

The beginners that are in Bike School seem to have gotten the most value from the course itself. Since the foundation section is so in-depth and proper, beginners are set up for success by learning the basics the right way.

🤔 I used to ride years ago...
While BMX is the same sport that it was in the 80's... A lot has changed. One of the biggest changes has been to progression. Training facilities and training programs have started to pop up over the last few decades. So instead of just "hucking it" as you might have back in the day... you can follow a process that is proven to help you learn a trick.
🤔 I just want to feel more comfortable on the bike...
We all do. And while this might be a cop-out to avoid progression, it's one of the most important things about riding BMX or MTB. We noticed that people start off their progression journey with bad habits that lead to increased injury and limits on their riding abilities. So we designed the first part of Bike School with a heavy focus on proper stance and proper technique. This will make you more comfortable and ready to learn your dream tricks.
🤔 I only like a certain style of riding...
We have members who ride every single discipline, and it's so cool to see a member inspire another member to try something new. We built Bike School to have EVERYTHING so our members can pick and choose the tricks that are important to them. No one will learn every single trick but having the option to learn the tricks that excite you is priceless.
Basically, as long as you are willing to learn, Bike School will help you.
And... It's WAY cheaper than a week at action sports summer camp 😉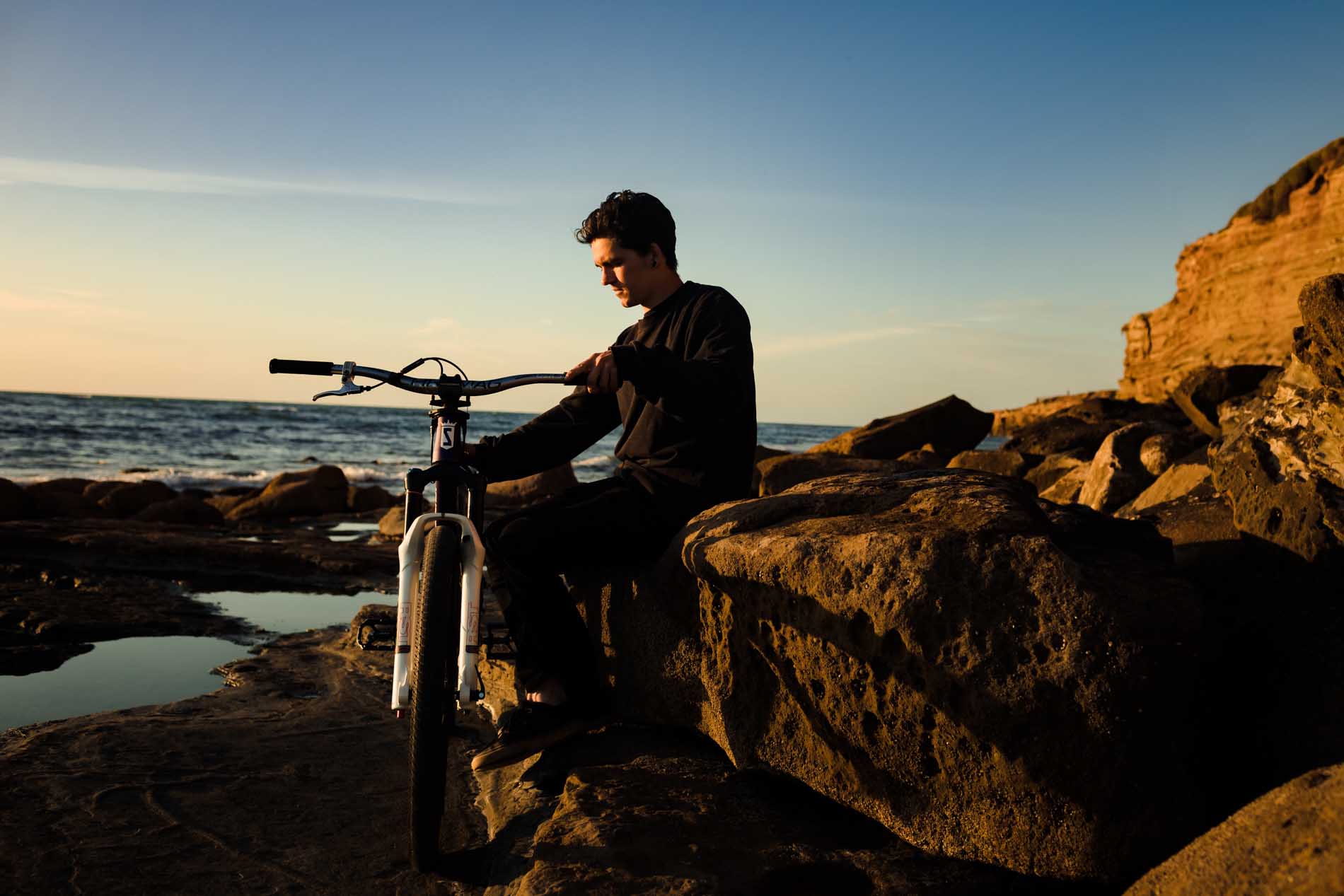 Hi, I'm Nic ✌️
My training wheels came off at 2 years old. I have been riding since literally before I can remember. It is a part of me. Even so, never in my wildest dreams would I have imagined I would be traveling the world, competing professionally, and creating a lifestyle around bikes. I have met some of the most special people that share my love for this sport.
My goal with Bike School is to welcome newcomers with open arms and build a community of individuals ready to grow their skills and share the love of the sport with one another.
I am ready to answer all the questions I asked and I am ready to show you a way of thinking that not only changes your riding but that you can apply to other aspects of your life.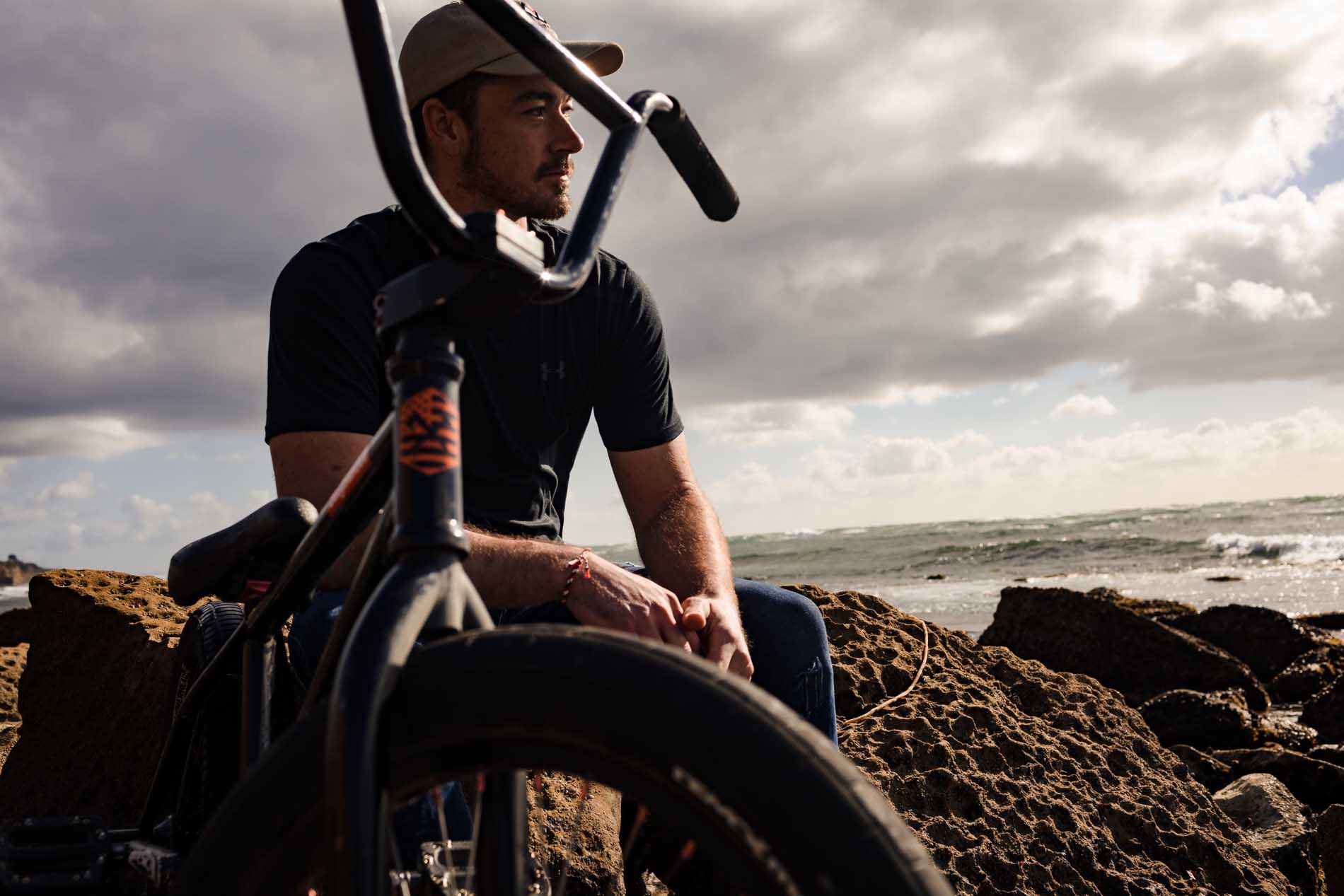 Hi, I'm Douglas 🤘
My goal in life is to help 1,000,000 people get into BMX. BMX has helped me see life through a new lens. Over the last 12 years, my bike allowed me to travel the world, meet new friends, and become the best version of myself.
Bike School is one of the many ways that I introduce people to the life-changing experience that we call Bicycle Moto-Cross
3 Simple Steps to Become Better...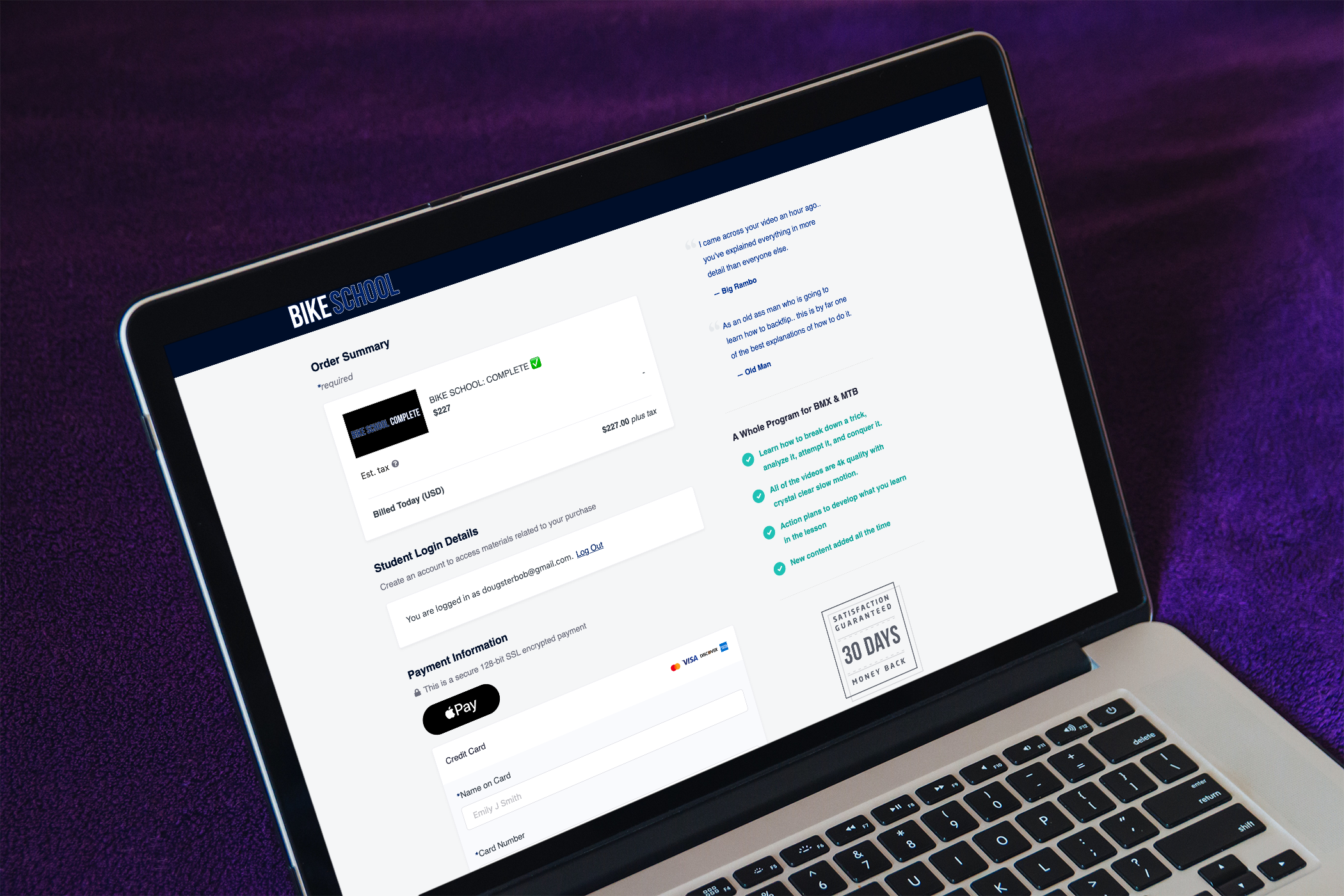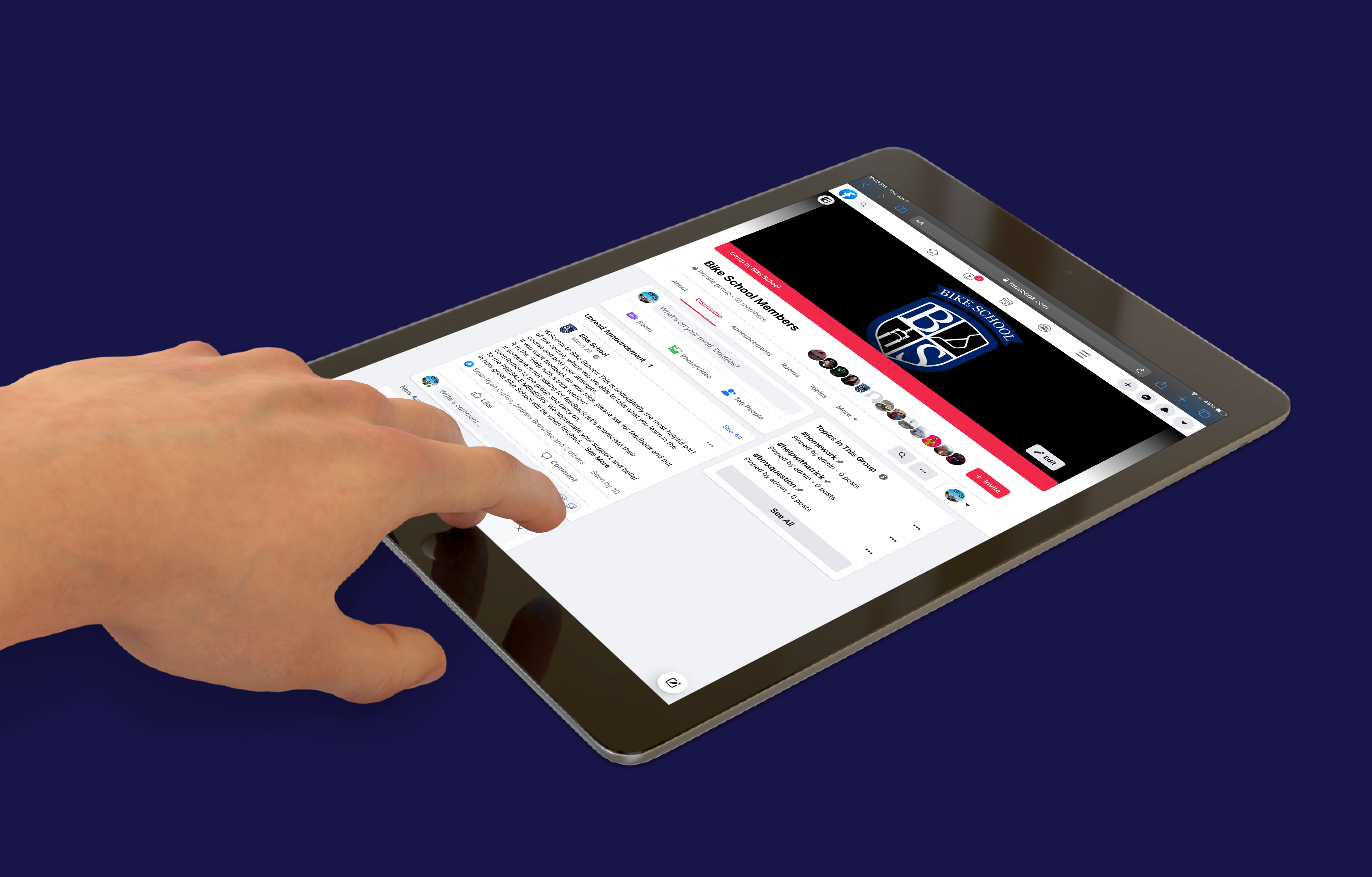 2 - Join the Members-only Facebook Group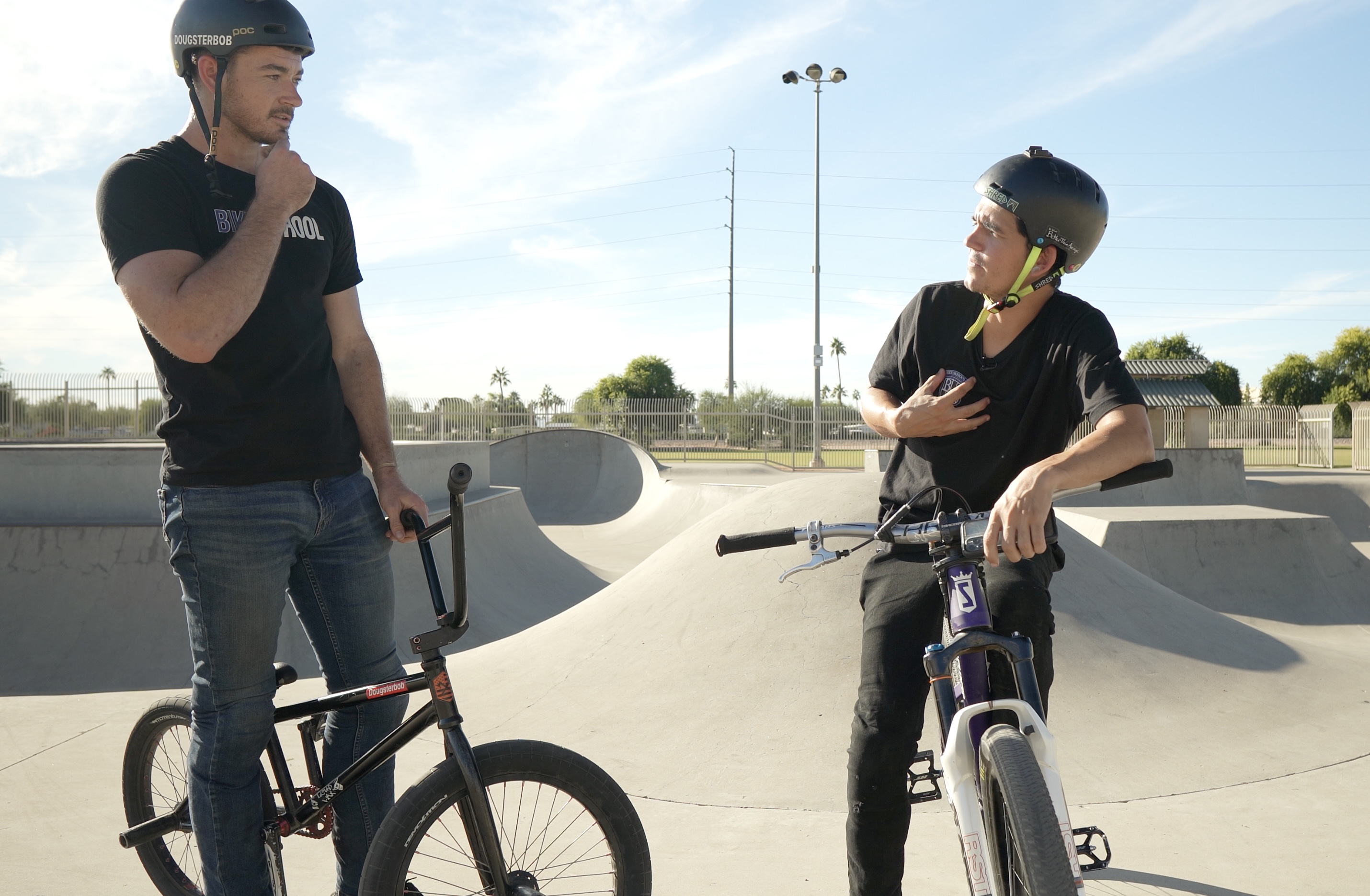 3 - Have FUN and PROGRESS
F.A.Q

🙋‍♂️ When does the program start and finish?
Bike School starts when you realize how hard it is to progress alone. And well, it doesn't really end. Progress is a journey, not a destination. We are working on new content every day that will keep pushing the limits of training in BMX & MTB.

🙋‍♂️ How long do I have to access it?
Once you are a member, you are a member until you choose to cancel. You will be allowed to view the videos on all devices for as long as you maintain a current subscription! (Same applies for the Facebook group) And for lifetime members... it's pretty self-explanatory...
🙋‍♂️ Can I get a refund?
We are 100% confident that this course will change the way you look at and ride BMX and MTB. HOWEVER, if you are not ready to improve your riding and you want a refund... Bike School has a 30-day money-back guarantee. Send us an e-mail [email protected] (this applies to the lifetime option only)
🙋‍♂️ But there are free how-to videos on youtube?
You are absolutely right. But let's face it... Most of them suck. The few good ones are so spread out that you will spend hours trying to find the videos that actually help you. Bike School doesn't just teach you how to do a trick. It teaches you how to break it down, analyze it and execute it.
Do the YouTubers give you personalized coaching and feedback like we do?

Check your inbox to confirm your subscription