Online Coaching Program for BMX & MTB
Free Coaching Call with Doug & Nic ($100 Value) when you enroll.
What's Included?
✅ Private Coaching Community: Post videos of your trick attempts and ask questions to get real answers from real people who want to see you succeed.
✅ Exclusive Coaching Calls: Get answers to your questions with face-to-face calls with Nic and Doug.


✅ Bike School Foundation:
Build a foundation for riding your bike properly & learning the basics like manual, bunnyhop, and more.
✅ Bike School Street: In-depth videos explaining how-to-do your favorite street tricks all in one place.
✅ Bike School Park & Dirt:
Learn to ride Park and Dirt like the pros. Teaching you how to actually get in the air, and do tricks!
✅ The Big 3: Tailwhip, Barspin, Backflip:
The three tricks that every bike rider want's to learn.
Over an hour of content on these 3 tricks alone.
✅ Updated Content: As a member, you will have access to new content. We have a lot of new things coming soon that will inevitably raise the value of this course. Maintain your membership to access this new content!
The Curriculum so far, Updated Frequently.
Click "Preview" To View the Free Lessons
What is Bike School?
Bike School is an online progression program that gives you access to coaching and personalized feedback. So you can become better.. FASTER. You will have access to our private coaching community along with 50+ how-to videos designed exclusively for Bike School Members.




🏆 Perfectly Outlined: The lessons are outlined in the perfect way. We know that certain tricks influence others. So Bike School is laid out to build the foundation skills first. Making all tricks easier later on.
🏆 Interactive Action Plans: Most how-to videos leave you high and dry. Our action plans give you a way to develop what you learn in the lesson.
🏆 Feedback from the Community: Imagine this: You are struggling to get the full rotation on a 180. But, you post a video attempting it, and Nic & Doug comment and help you master it by giving you personalized tips.
🏆 4k Slowmotion Examples: We spent thousands to ensure only the best quality. All of the videos are high quality with crystal clear slow motion to make analyzing easier.
🏆 Progression Focused: Learning a trick is cool. But we are more concerned with showing you how to learn. Bike School shows you how to break down a trick, analyze it, attempt it, and conquer it. Not just "land it"
Bike School Member Feedback Session
We take time to give feedback and progression tips to all of our Bike School members. This is what one of those sessions looks like.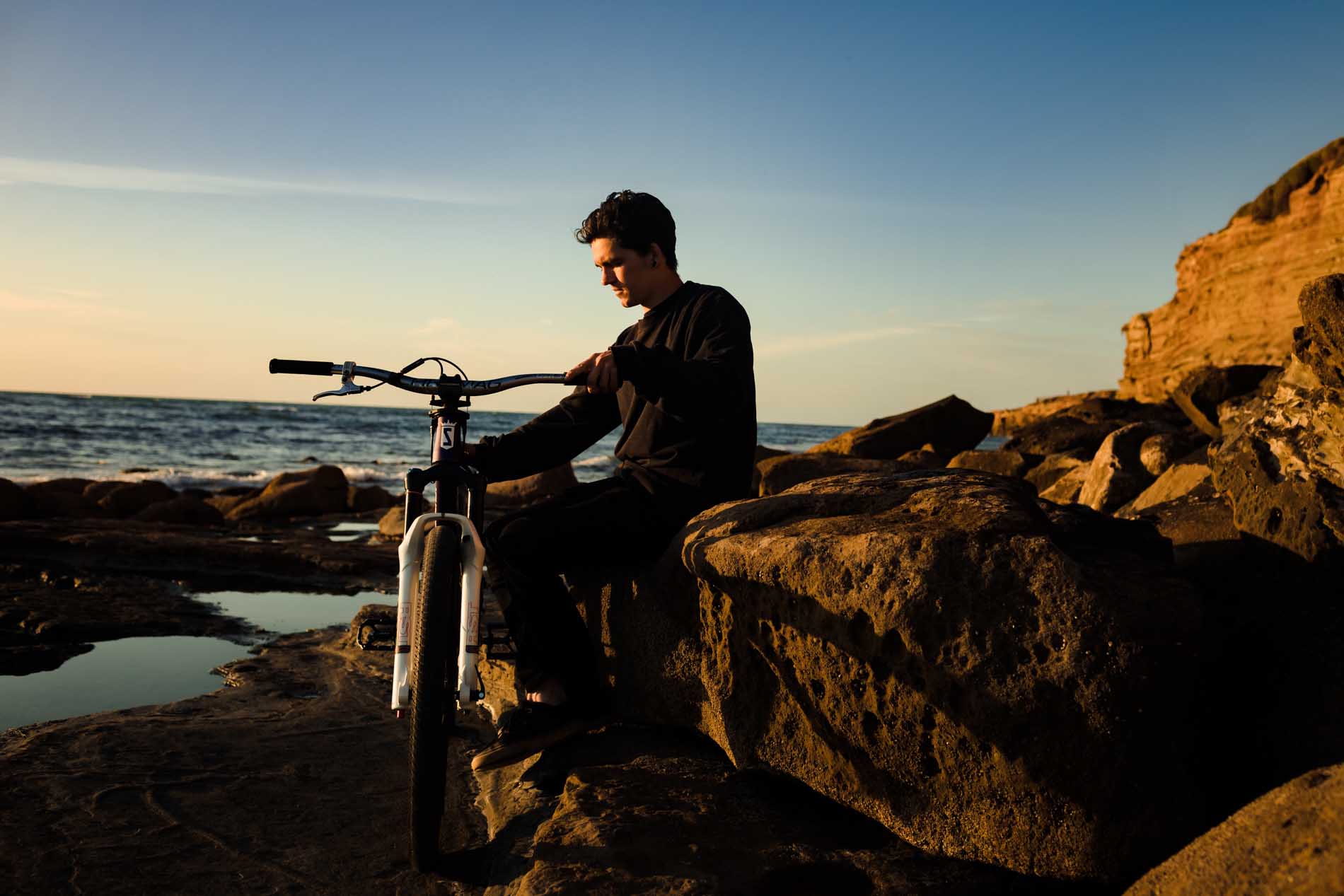 Hi, I'm Nic ✌️
My training wheels came off at 2 years old. I have been riding since literally before I can remember. It is a part of me. Even so, never in my wildest dreams would I have imagined I would be traveling the world, competing professionally, and creating a lifestyle around bikes. I have met some of the most special people that share my love for this sport.
My goal with Bike School is to welcome newcomers with open arms and build a community of individuals ready to grow their skills and share the love of the sport with one another.
I am ready to answer all the questions I asked and I am ready to show you a way of thinking that not only changes your riding but that you can apply to other aspects of your life.
My goal in life is to help 1,000,000 people get into BMX. BMX has helped me see life through a new lens. Over the last 12 years, my bike allowed me to travel the world, meet new friends, and become the best version of myself.
Bike School is one of the many ways that I introduce people to the life-changing experience that we call Bicycle Moto-Cross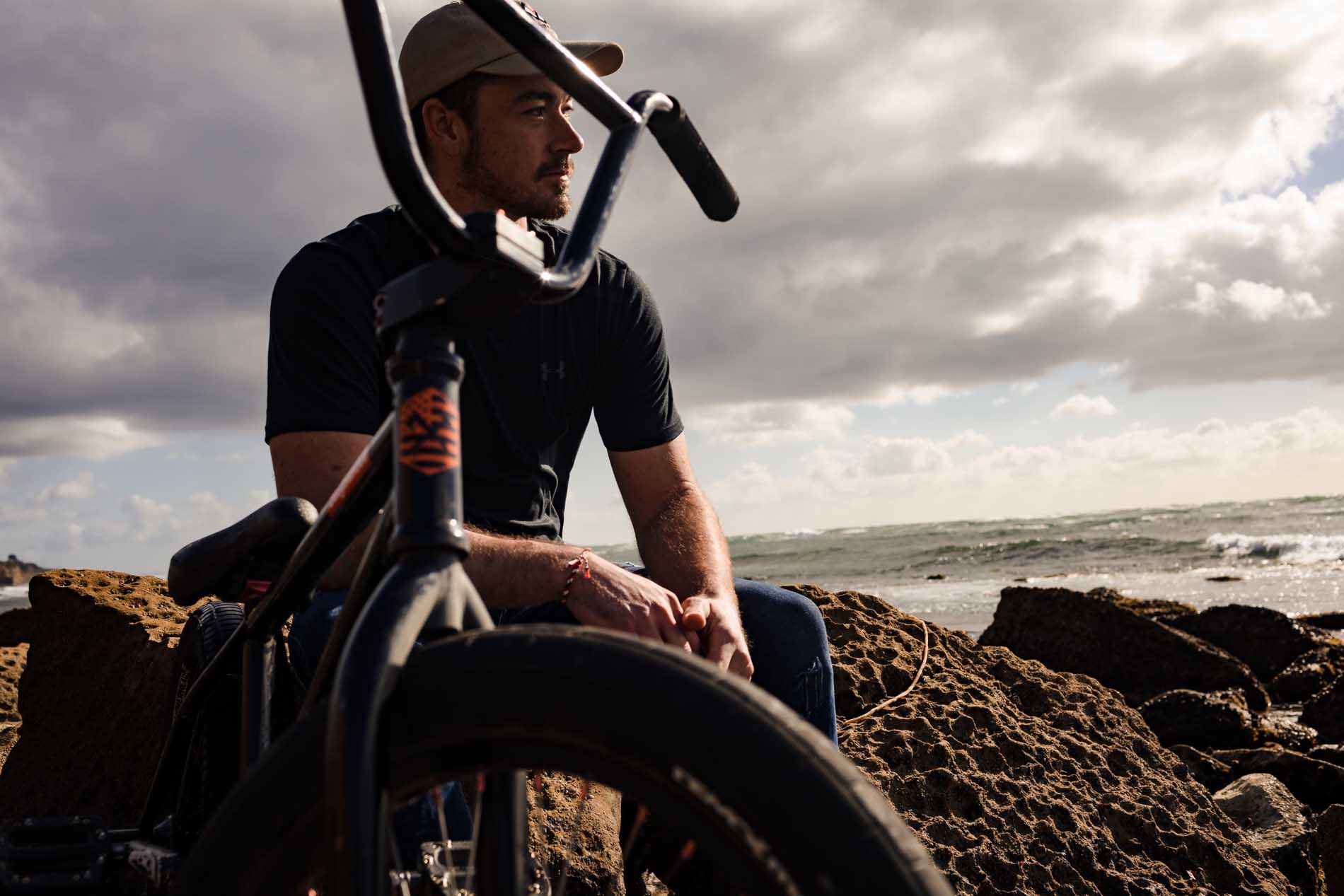 (you will never have to pay again even when we add new videos/sections)
Frequently Asked Questions
🙋‍♂️ Why is the annual price so much cheaper than the month to month equivalent?
Well, It's because we feel like a year is a good amount of time to be able to look back and see your progression. We want you to be able to put in consistent work, and consistently get our feedback for at least a year. WE WANT TO SEE YOU PROGRESS! A lot of people think it's possible to jump in for one month, binge watch the videos, ask a couple questions and be pro. Unfortunately it is not that easy. However, we have the monthly option available in case you want to take Bike School for a test ride, chat with us on zoom, and get some feedback before diving in for a year.
🙋‍♂️ When does the program start and finish?
Bike School starts when you are tired of getting nowhere despite countless hours of trying to learn new tricks. And it ends when... well it ends when you cancel your subscribtion. We are working on new content every day that will keep pushing the limits of training in BMX & MTB.
🙋‍♂️ How long do I have to access it?
Once you are a member, you are a member until you choose to cancel. You will be allowed to view the videos on all devices for as long as you maintain a current subscription! (Same applies for the Facebook group)
🙋‍♂️ Can I get a refund?
We are 100% confident that this course will change the way you look at and ride BMX and MTB. HOWEVER, if you are not ready to improve your riding and you want a refund... Bike School has a 30-day money-back guarantee. Send us an e-mail [email protected] (this applies to the yearly subscription option only)
🙋‍♂️ But there are free how-to videos on youtube?
You are absolutely right. But let's face it... Most of them suck. The few good ones are so spread out that you will spend hours trying to find the videos that actually help you. Bike School doesn't just teach you how to do a trick. It teaches you how to break it down, analyze it and execute it.
Do the YouTubers give you personalized coaching and feedback like we do?
JOINING IS AS EASY AS 1-2-3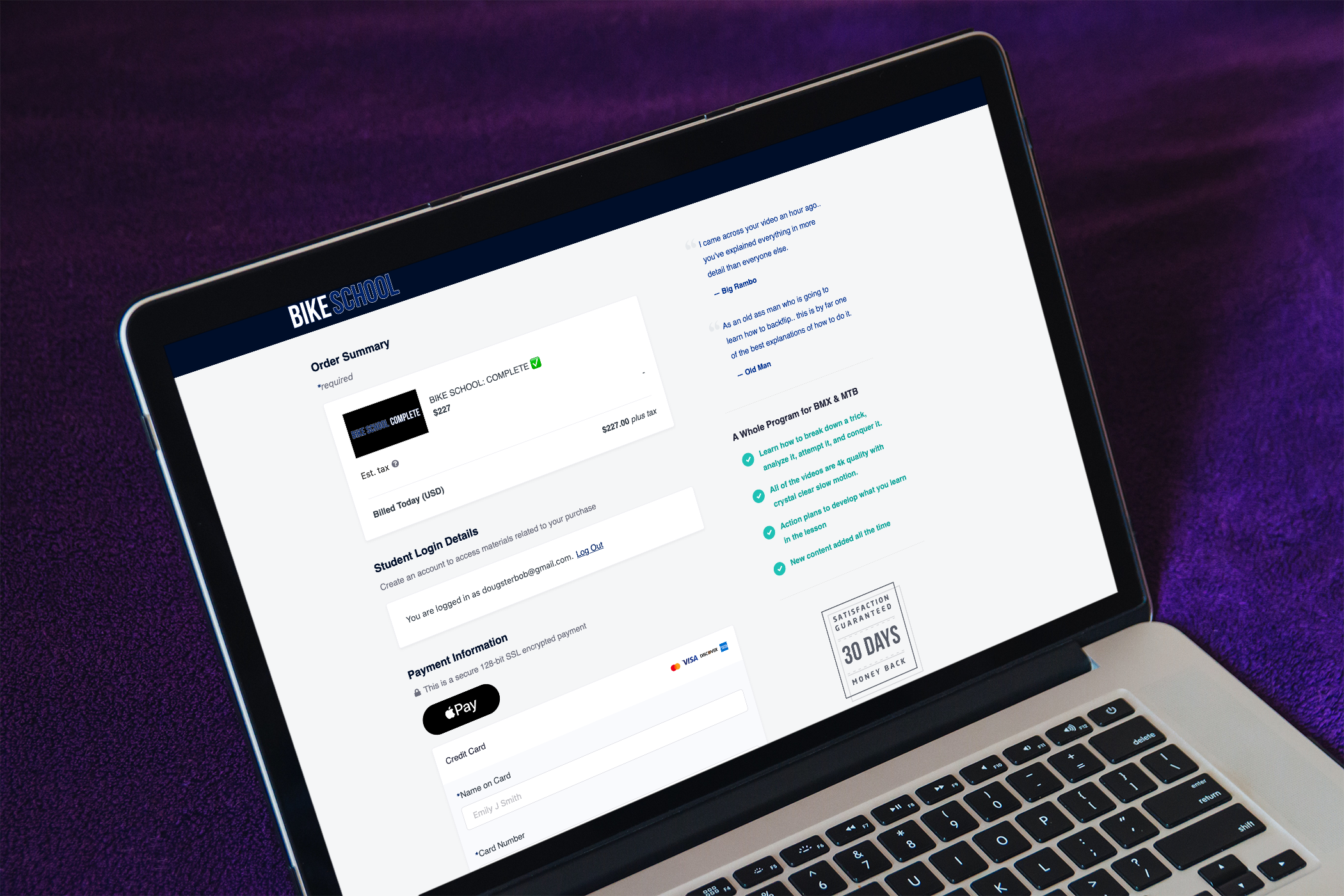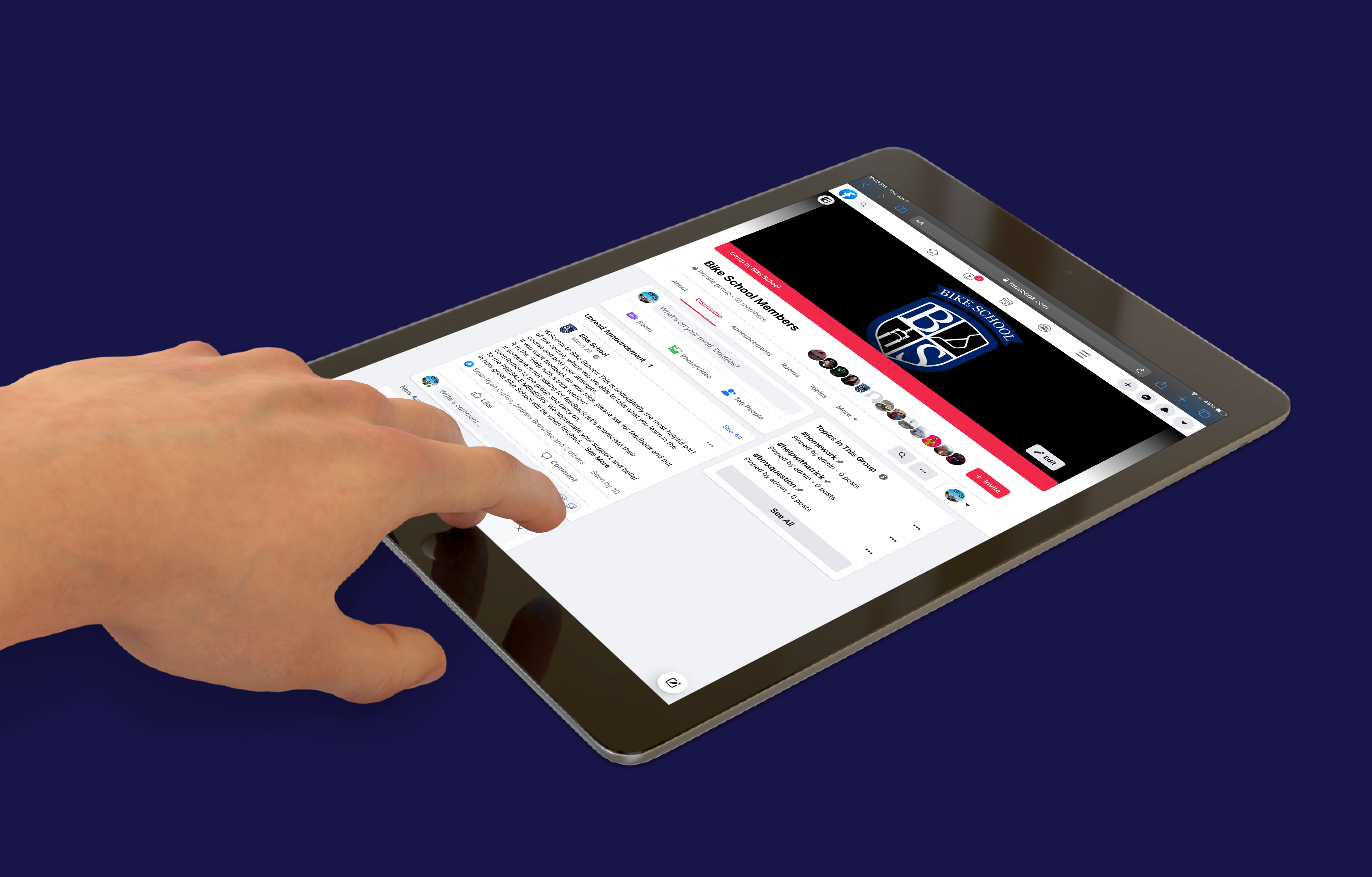 Join the Members-only Facebook Group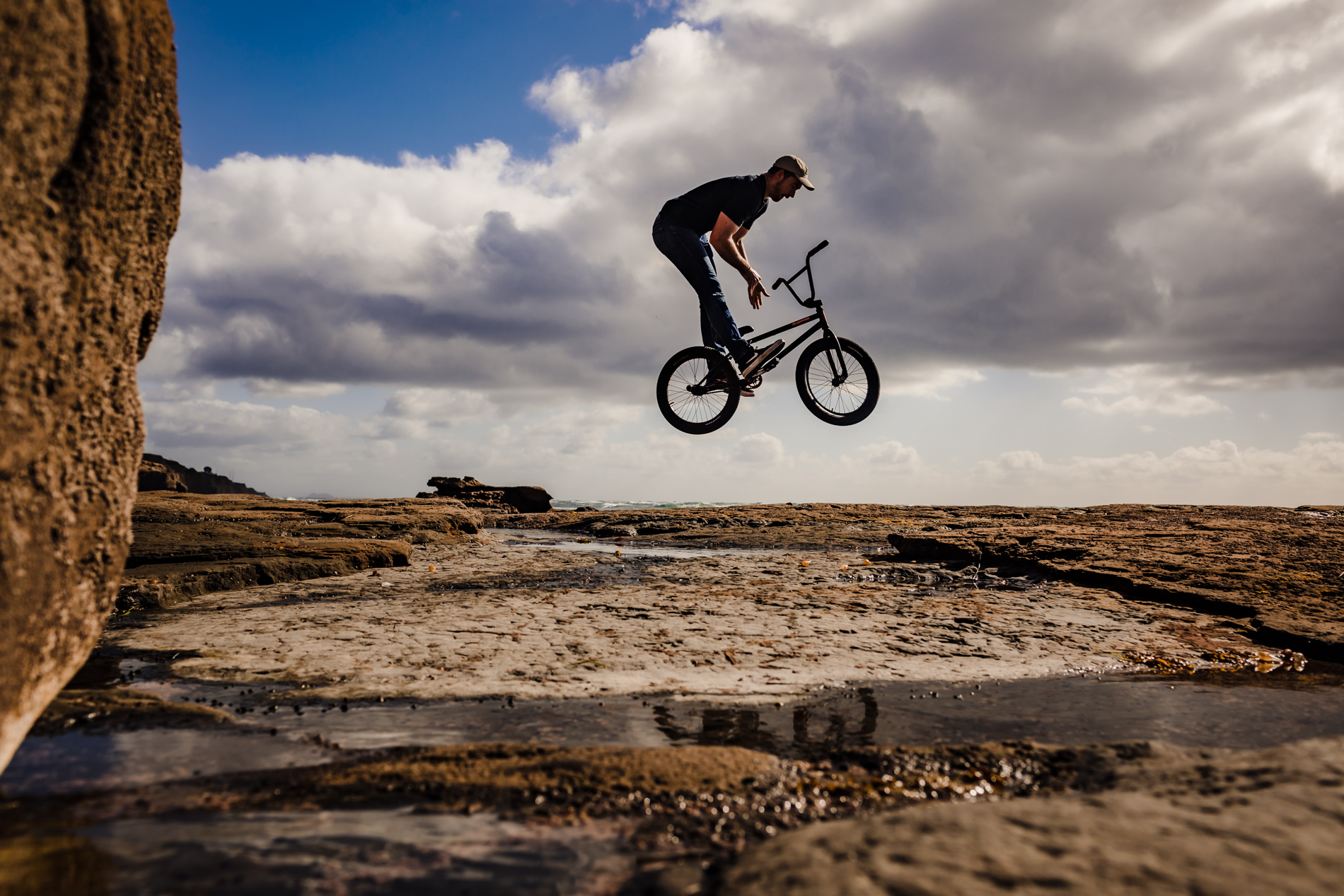 Progress your Skills
what are you waiting for?